Order with a Credit Card now!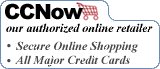 To order: Click to the "Add to Cart" symbols next to each product.
You will be taken to a shopping cart where you can see your order, edit your order, or checkout. After which. you can return to the music pages and continue shopping!
Ordering with a P.O.:We gladly accept educational purchase orders with a valid PO number and well as institutional check. Invoices are net 30.
Ordering with a check: Ordering via personal check from individuals customers has been discontinued. Ordering with an institutional check is glady accepted.

Shipping: Shipping is handled by USPS at first class or media rate. Sales typically ship within 48 hours of notice of order.
Quicker Shipping : While Go Fish Music does not overnight music, we do offer use of the USPS Priority Mail option for purchases sent to a domestic US address. All orders made at the CCNow cart checkout must have a standard shipping rate ($4.95 for domestic US). To order the 2-3 day Priority Mail package, just click the link below to add this service to your cart. This will add an additional $6.00 to your cart for the expedited shipping. Note that this include ALL purchases up to the quanity that will fit within the 11-7/8" x 3-3/8" x 13-5/8" box dimensions.
Priority Mail Option: $6.00 Add to Cart
Ordering Questions: If you have any questions, please don't hesitate to contact us. Go Fish Music has many happy customers and you can read some of their comments on the Testimonials page. Many of the Go Fish Music products are also available at Steve Weiss Music, percussionmusic.com or The Percussion Specialist. If you have any questions about ordering music, please feel free to contact Go Fish Music via email or letter:
Go Fish Music
331 Poenisch Drive
Corpus Christi, TX 78412